<!_______SIDEBAR LINKS START______________->


FG Blog RSS Feed
FG Blog Page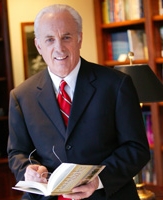 John MacArthur a very humble man and probably the best bible teacher walking the earth today!
Many free resources

Dr. Jack MacArthur (1914-2005)
John MacArthur's father, leaves a legacy of 70 years of great gospel preaching.




Dr. J. V. McGee
has gone home to be with the Lord but his teachings "Thru The Bible" continue to be a light unto the world.





SermonIndex
Over 14,000
Vintage Sermons Free




Kent Hovind is
Dr.Dino
A Must see!




Word of Life Ministries
- Not church as usual
---

---

Seek Ye The Truth


And The Truth Shall Set You Free
And the Word was made flesh, and dwelt among us,
(and we beheld His glory, the glory as of the only begotten of the Father,)
Full of Grace and Truth.
John 1:14 KJV





"The young do not know enough to be prudent, and therefore they attempt the impossible and achieve it,
generation after generation"
- Pearl S. Buck

As you do unto the least of these you do unto me. ~ Jesus Christ

You must be the change you wish to see in the world. ~ Mahatma Gandhi

Whatever we do must be measured in moral terms. ~ Elie Wiesel

Jesus said ...

I am the way, the truth, and the life:
no man cometh unto the Father, but by me
John 14:6 KJV
"If you abide in My word, you are My disciples indeed.
And you shall know the truth, and the truth shall make you free."
John 8: 31-32 KJV



"For I know the plans I have for you,"

declares the Lord,
"plans to prosper you and not to harm you,
plans to give you a hope and a future."
Jeremiah 29:11 - KJV


Order my steps in thy word:
The Greatest Gift

BLESSED
(HAPPY, fortunate, to be envied)
is everyone who fears, reveres, and worships the Lord,
who walks in His ways and lives according to His commandments.
Psalm 128: 1 The Amplified Bible




"God's kingdom is within you"
Luke 17:21 KJV

"We know that He abideth in us"
1 John 3:24 KJV

Apply: "The Beroean Test"


And let God's Word be your Final Authority!

Acts 17:11 KJV

Test everything. Hold on to the good.
1 Thessalonians 5:21 NIV

Beloved, believe not every spirit, but try the spirits

because many false prophets are gone out into the world.
1 John 4:1 KJV

My people are destroyed for lack of knowledge:
because thou hast rejected knowledge,
I will also reject thee, that thou shalt be no priest to me:
seeing thou hast forgotten the law of thy God, I will also forget thy children.
Hoesa 4:6 KJV

Then Peter said unto them, Repent, and be baptized
every one of you in the name of Jesus Christ
for the remission of sins, and ye shall receive the gift of the Holy Ghost.
Acts 2:38 KJV
---
Suggest something here? -
Be Nice, Ya might get your own Column? ;-)
If ya see a YouTube Vid - Or? Front Pg Mention -
- that ya think should be in the F.G. Top 100 Contact us -Be Nice?

May the Lord Bless You All, Always and In All Ways!

Now to God, who by the power at work within us
is able to do far more abundantly than all that we
ask or imagine, to God be glory in the church
and in Christ Jesus to all generations,
forever and ever. Amen -- Ephesians 3:20-21